Soulkoor The Brand New Bags is in 2008 opgericht door een stel enthousiaste vrouwen met liefde voor soulmuziek. Zij constateerden dat dit genre niet vertegenwoordigd was in de Utrechtse korenwereld. Daarom besloten zij The Brand New Bags op te richten. De naam van het koor is geïnspireerd op het nummer Papa's Got a Brand New Bag van soullegende James Brown.
Ons repertoire bestaat uit oude en nieuwe soul met uitstapjes naar gospel, spirituals, pop en r'n'b. Zo zingen we klassiekers van legendes als Aretha Franklin, Stevie Wonder en The Temptations, afgewisseld met nieuwe hits van bijvoorbeeld Beyoncé, Adele en Justin Timberlake.
SaraLee Vos is muzikaal leider van The Brand New Bags. SaraLee werkt volgens haar eigen methode: een unieke blend van veel plezier, muzikaliteit, energie, creativiteit en gezond zingen. Het koor groeide snel en heeft inmiddels ruim dertig leden, verdeeld over de stemgroepen sopraan, hoge mezzo-sopraan, lage mezzo-sopraan en alt.
The Brand New Bags repeteren één keer in de week in Utrecht. Ook treden we regelmatig op, voornamelijk in Utrecht en omstreken. In het verleden stonden we op de podia van onder andere Tivoli de Helling, de Utrechtse Culturele Zondagen, diverse muzieklocaties in Utrecht en tijdens de Korendagen 2015 zelfs op het hoofdpodium van het Amsterdamse Paradiso.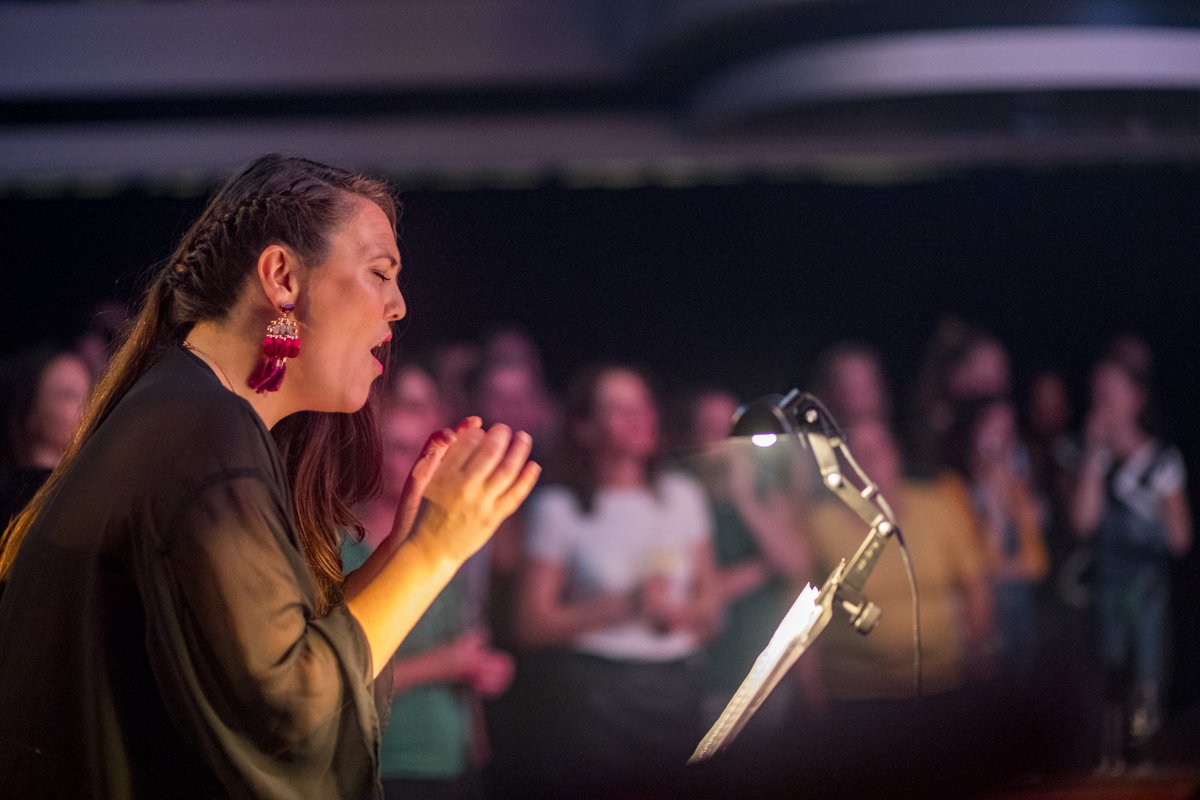 Optredens
Soulkoor The Brand New Bags is live nog veel leuker. Kom naar een van onze optredens!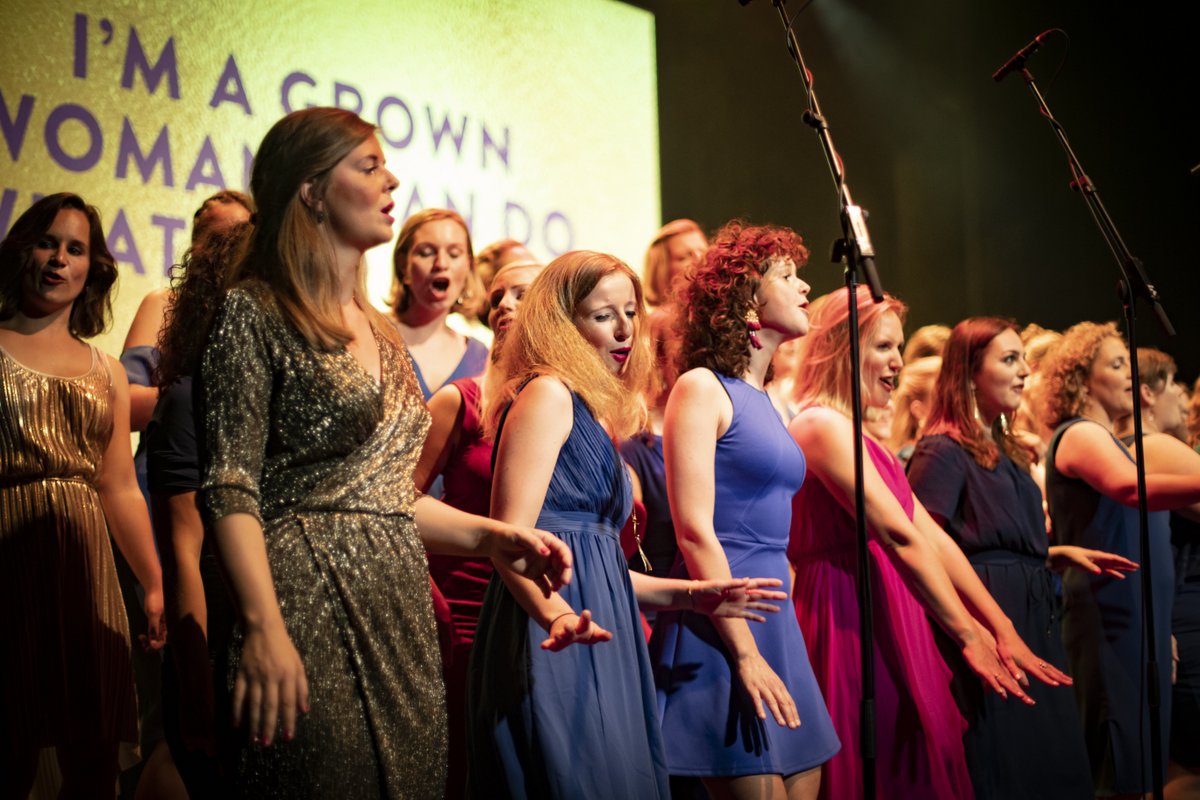 The Brand New Bags heeft een uitvoerig repertoire. Hieronder een uitgebreide greep uit het assortiment.
Ain't Got Far to Go Jess Glynne Ain't Nobody Chaka Khan Ain't No Mountain High Enough Marvin Gaye All I Want for Christmas Mariah Carey Amazing Grace Destiny's Child Another Day Jamie Lidell Anthem of Praise Richard Smallwood Anytime You Need a Friend Mariah Carey Are You That SomebodyAaliyah As Stevie Wonder Back to Black Amy Winehouse Bills Bills Bills Destiny's Child Boogie Wonderland Earth, Wind & Fire Border Song (Holy Moses) Elton John/Aretha Franklin Bridge over Troubled Water Aretha Franklin California Dreaming The Mamas & The Papas Canaan's LandOld spiritual Chain of Fools Aretha Franklin Crazy in Love Beyoncé Cry Me a River Justin Timberlake Dancing in the Street Martha & the Vandella's Diamonds and Pearls Prince Down To The River To Pray Alison Krauss Empire State of Mind Alicia Keys Everyday Lucy Pearl Falling Alicia Keys Fever Peggy Lee Freedom George Michael Get Away Jordan Old spiritual Go Tell it on the Mountain Old spiritual Halo Beyoncé Happy Pharrell Williams Have a Little Faith in Me John Hiatt Higher and Higher Jackie Wilson Hold Back the River James Bay Human Rag 'n' Bone Man I'm Every Woman Whitney Houston I Shall Be Released Bob Dylan/Joe Cocker I Smile Kirk Franklin I Wish I Knew How It Would Feel To Be Free Nina Simone If I Ain't Got You Alicia Keys I Know Where I've Been Queen Latifah
In the Sanctuary Kurt Carr I Want You Back The Jackson 5 Jesus Children of America Stevie Wonder Joyful Joyful Gospel song Just Ain't Gonna Work Out Major Hawthorne Let's Take a Walk Raphael Saadiq Like a Prayer Madonna Lord of the HarvestFred Hammond Make it Happen Mariah Carey Man in the Mirror Michael Jackson Melodies from Heaven Kirk Franklin Mesmerized Faith Evans Mirrors Justin Timberlake Mmm Laura Izibor Multiply Jamie Lidell My Liberty Yolanda Adams My Loving En Vogue Oh Happy Day Gospel song One Love Bob Marley Papa Was a Rolling Stone The Temptations Place in My Heart Sounds of Blackness Praise is What I Do William Murphy Revelation Take 6 Roar Katy Perry Rolling in the Deep Adele Royals Lorde Rumour Has It Adele Sea Lion Woman Nina Simone/Feist Shackles Mary Mary Silent Night Christmas song Something's Gotta Hold on Me Etta James So Strong Labi Siffre Spanish Harlem Aretha Franklin Spirits Jamie Woon Sweet Inspiration The Sweet Inspirations The Only One Eternal The Storm is Over R. Kelly This Christmas Donny Hathaway Used to Love You John Legend Valerie Amy Winehouse Wade in the WaterSpiritual What Christmas Means to Me Stevie Wonder Who's Loving You En Vogue You Can Run OnEli "Paperboy" Reed You're All I Need to Get By Marvin Gaye & Tammi Tarell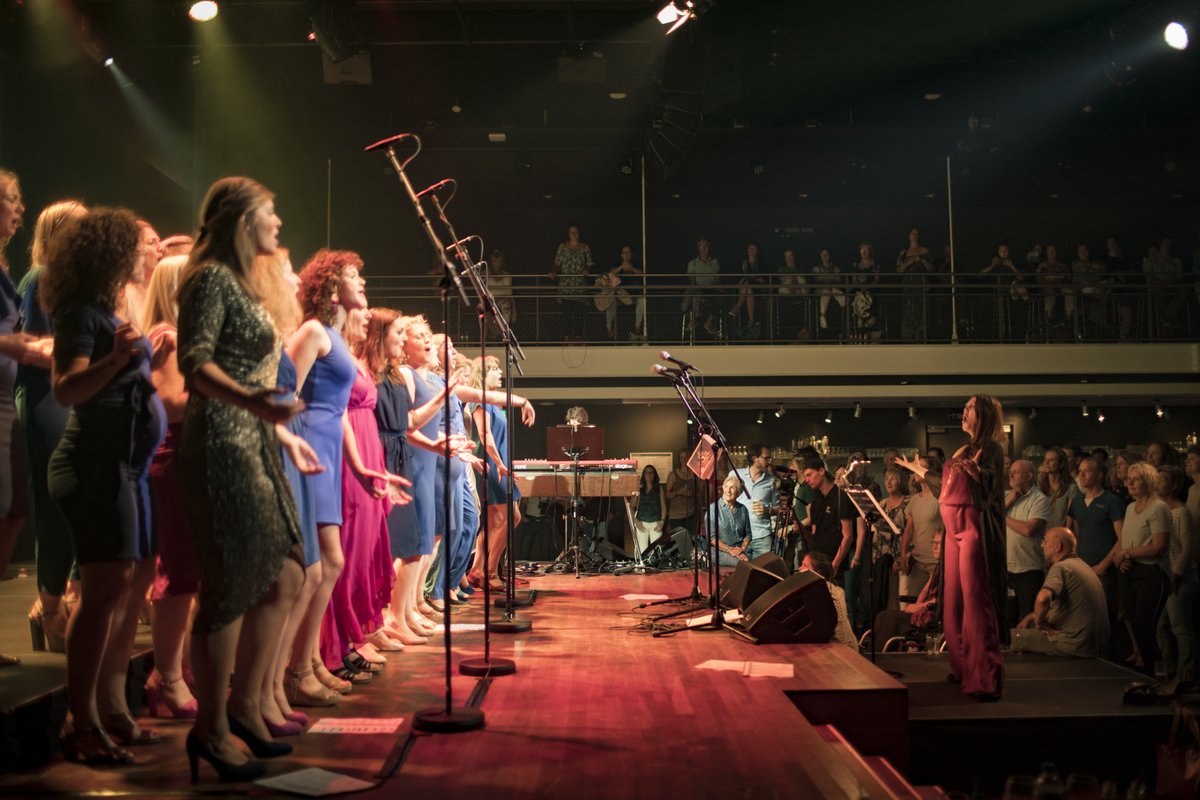 Contact
Wil je ons koor boeken voor een optreden of iets anders met ons delen? Wij horen het graag!
Wil je bij ons koor komen zingen? Stuur dan een bericht waarin je het volgende vermeldt: jouw gewenste stemgroep, zangervaring en affiniteit met ons repertoire. Zo nu en dan zoeken we nieuwe koorleden uit Utrecht en omstreken voor één van onze stemgroepen (sopranen, hoge mezzo-sopranen, lage mezzo-sopranen, alten). We houden per stemgroep een wachtlijst bij, zodra er een plek vrijkomt houden we hiervoor audities.
'Papa's got a brand new bag'
- James Brown -